Lewis Moody's Top Tips
to Beat the Bath Half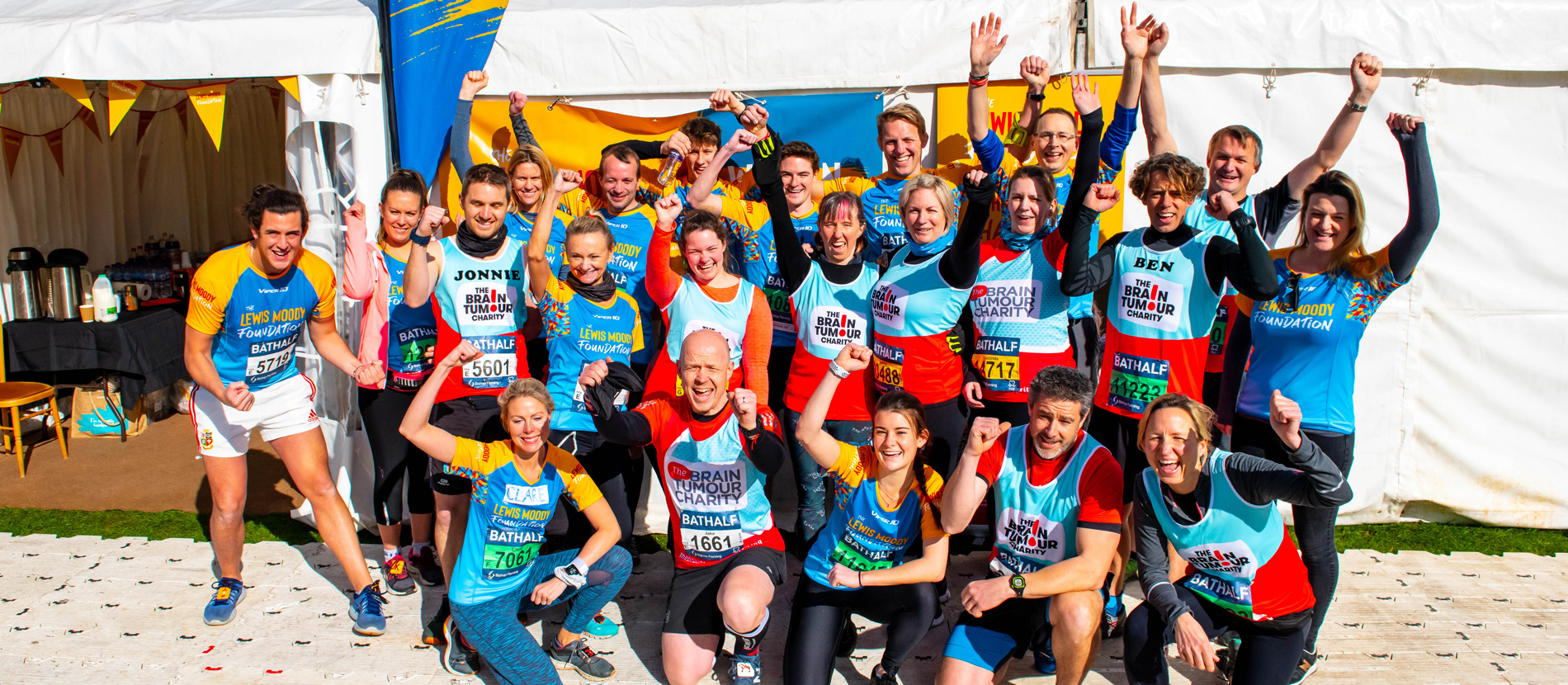 So, you've decided to beat the Bath Half. Great news! It's a wonderful half marathon that also gives you a whirlwind tour of the beautiful, historic city. But, there's far more to the Bath Half than sightseeing. As fun as the race is, you need to put the work in if you want to reach that finish line in your best time.
To help you out, here are Lewis Moody's top tips for how to tackle the race (and enjoy it as well).
Before the race
Build your miles gradually over the weeks. You can't expect to run 13 miles (more than 20k) first time out, but you can work up to it. It helps to create a plan to follow so you know you'll be ready to go come race day.
You'll want to make sure you've completed at least one ten-mile run before the race. It'll give you a clear idea of how to manage yourself over the full long-distance run.
There's also an easy way to get a boost during the race. Have your name printed or written on your Lewis Moody Foundation top and watch as the crowd call it out. It's awesome and can give you that little extra to keep your tired legs going.
On the day
On race day, meet the other Lewis Moody Foundation runners at the charity marquee before the race. It's great to get together, feel the buzz of being in the team and be part of the team photo.
Pre-race, it's good to have an old hoodie you can wear to the start line and discard (one that you don't mind not seeing again).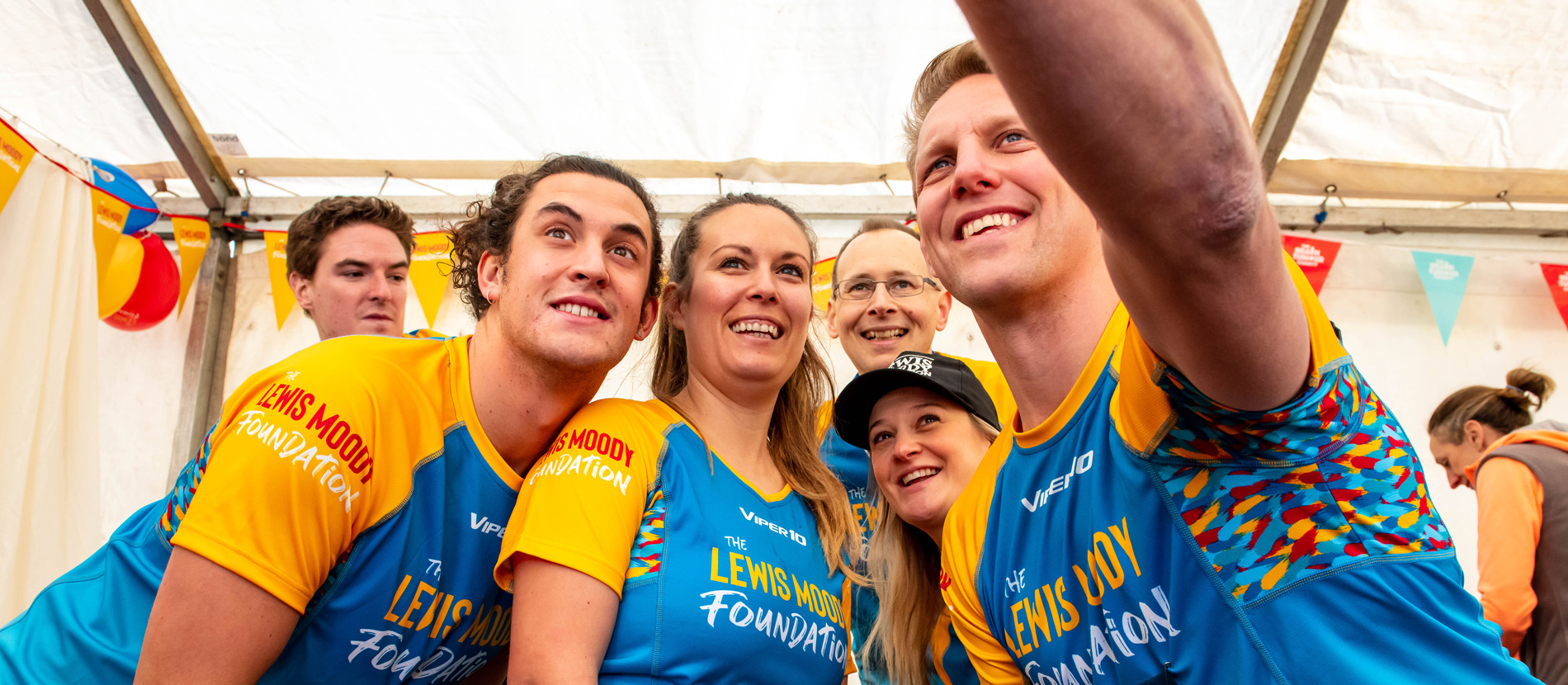 During the race
Keeping your energy levels up during the Bath Half is key. Take sugary snacks, such as jelly babies or gels, in your pockets so you can eat one or two every three to four miles.
Hydration is also super important. Make sure you take the water and energy drinks on offer around the course, but don't have too much in one go. Just take small sips.
As for how to handle the race itself, personal trainer and athlete Ava Pearce recommends focusing on these eight points:
Try to stay focused and calm at the start of the race, as that can affect your performance. Don't worry about runners passing you; you'll catch them up later.
Keep your mind active as you run to avoid boredom or thinking about things like foot ache or general fatigue. A common distraction is counting trees, buildings or people that you pass.
Stay motivated. Keep thinking about the reasons you're participating in the race and why you want to not just finish but finish well.
Break up the race into smaller distances (5k and 10k increments tend to work well) and tick them off as you go.
Avoid peaking too soon! Your adrenaline will help, but you want to control it. If anything, look at running your first 10-11km slower than your second.
As you approach the final stages, break the distance down further to work in km or meters. Also, whatever you do, don't slow down.
Stretching before and after each run is vital. You'll know why if you skip this step.
The most important thing you can do is enjoy the challenge. The whole point is to push yourself, so go for it!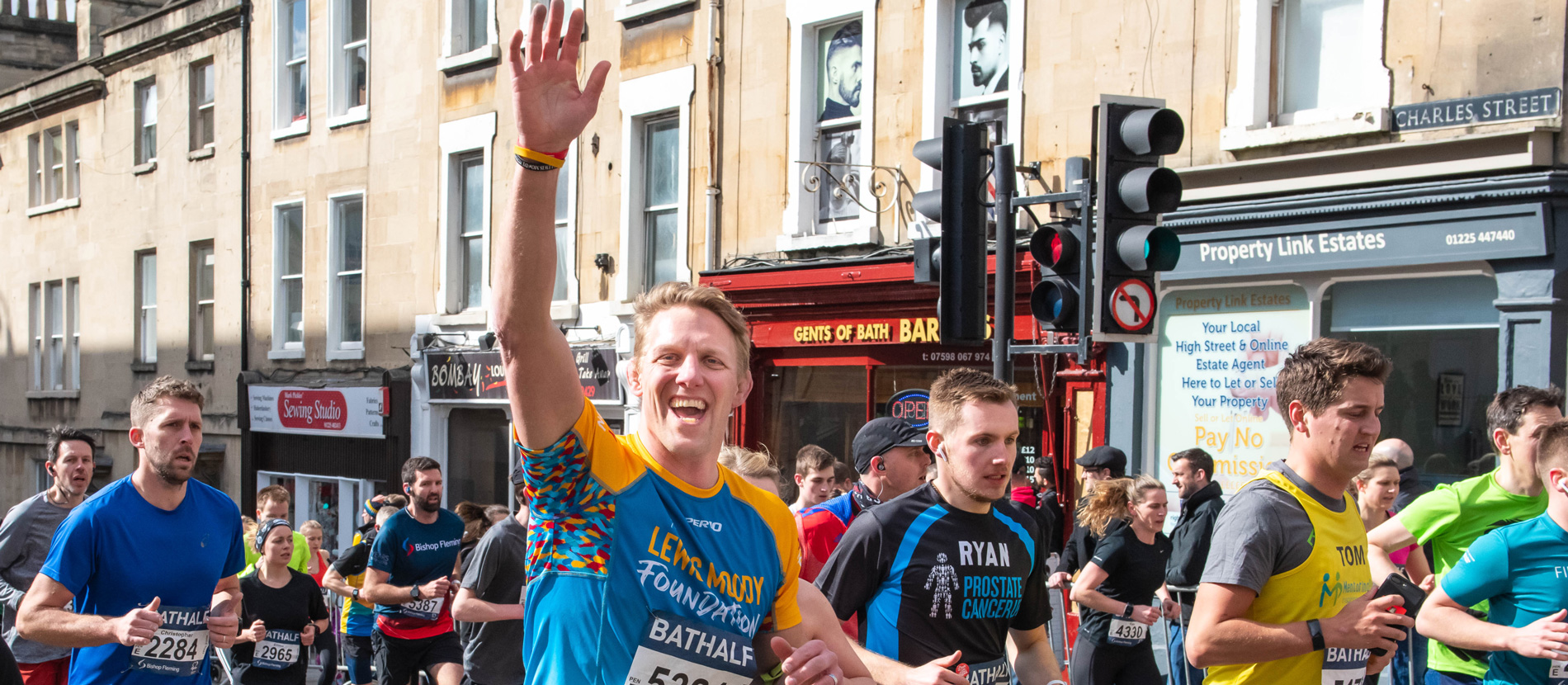 After the race
Once you beat the Bath Half, you'll definitely want to head back to our charity marquee. It's a good place to meet up with your friends and family – plus, we'll have plenty of snacks, fruits and drinks to give you a welcome boost.
For post-race recovery, there are always refreshing shakes on offer. If you don't like them, have a water bottle or a glass made up of half water, half cola. We'll have all of that there for you at the marquee.
Also, did we mention we'll have a masseuse on hand at the marquee? Take advantage of that – it'll really help those aching legs.
Now all that's left is to stay and celebrate with all our runners. We'll have a team photo, medals and share the fun of a great day together.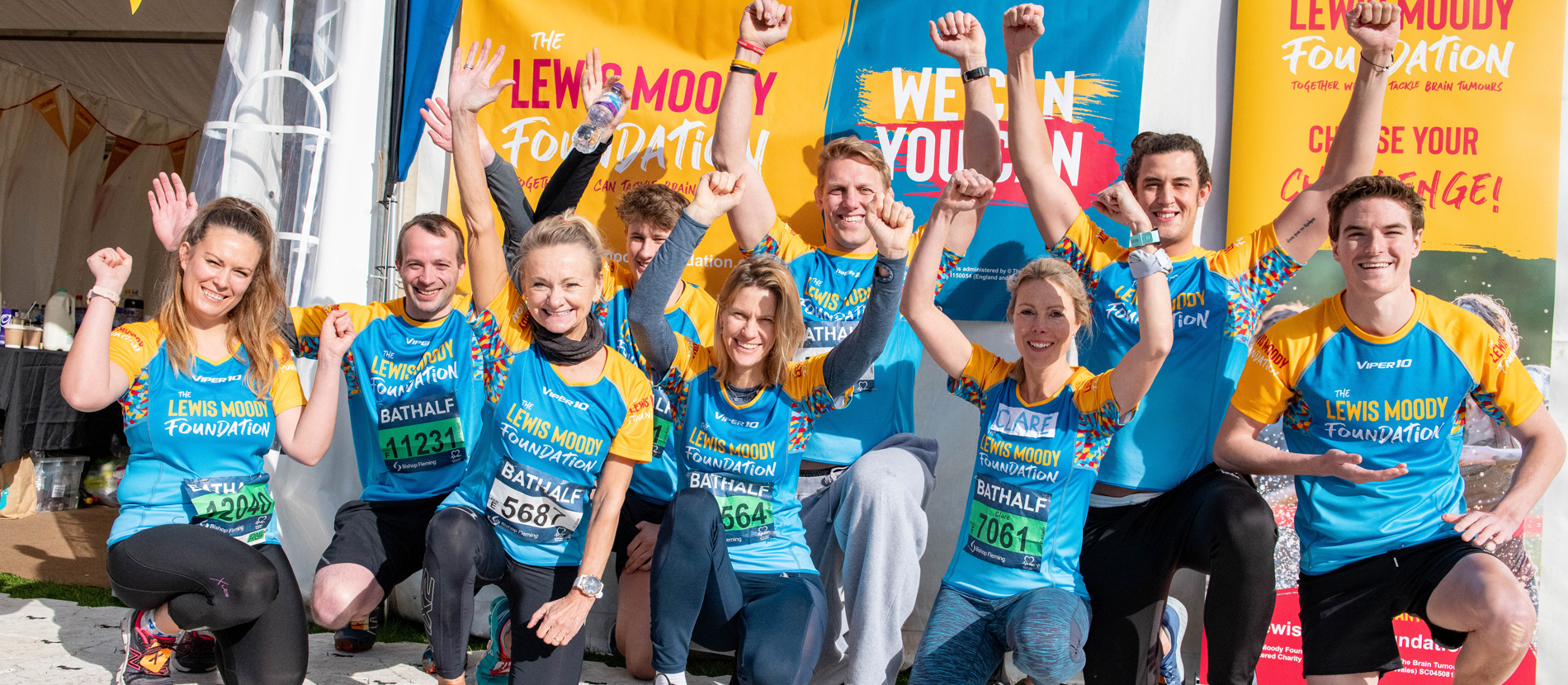 Follow this advice and you're sure to not only beat the Bath Half, but have a great time doing it. You'll also help us fund vital research into brain tumours and support for the families affected by them. We can't wait to see you at the finish line. Good luck!
Find out more about the Bath Half and how to enter (if you haven't already).
You can also find more from Ava Pearce on her website, www.visfit.co.uk, or by following her at @avavisfit on Instagram.